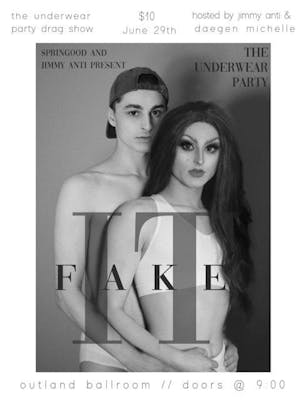 $2 minor charge at door
HAPPY PRIDE MONTH from Fake It!
What's the perfect way to celebrate?
A drag show where everybody's dancing in their underwear. Duh.
All bodies are beautiful and we'd love to see you ALL in your underwear, but of course it's not required. Wear them on the outside of your clothes, or long johns, or whatever--GET CREATIVE!
Drag show lineup TBA-but don't worry! it will include your faves. We promise.
$10 cover
Doors @ 9
Show @ 10:45
Can't wait to FAKE IT with y'all!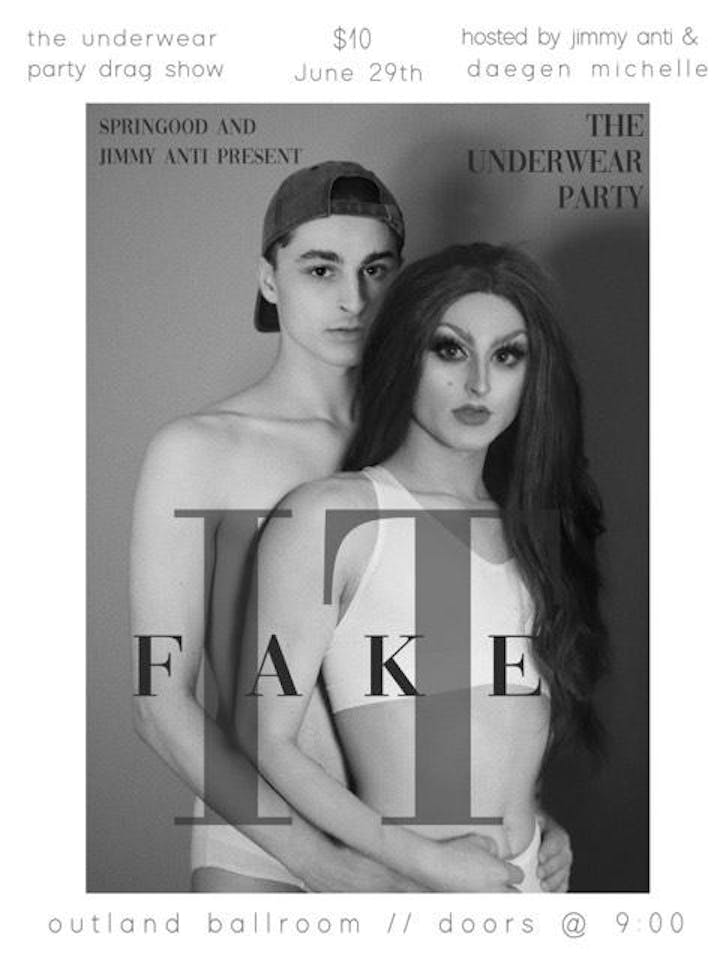 Venue Information:
The Outland Ballroom
324 South Ave.
Springfield, MO, 65806